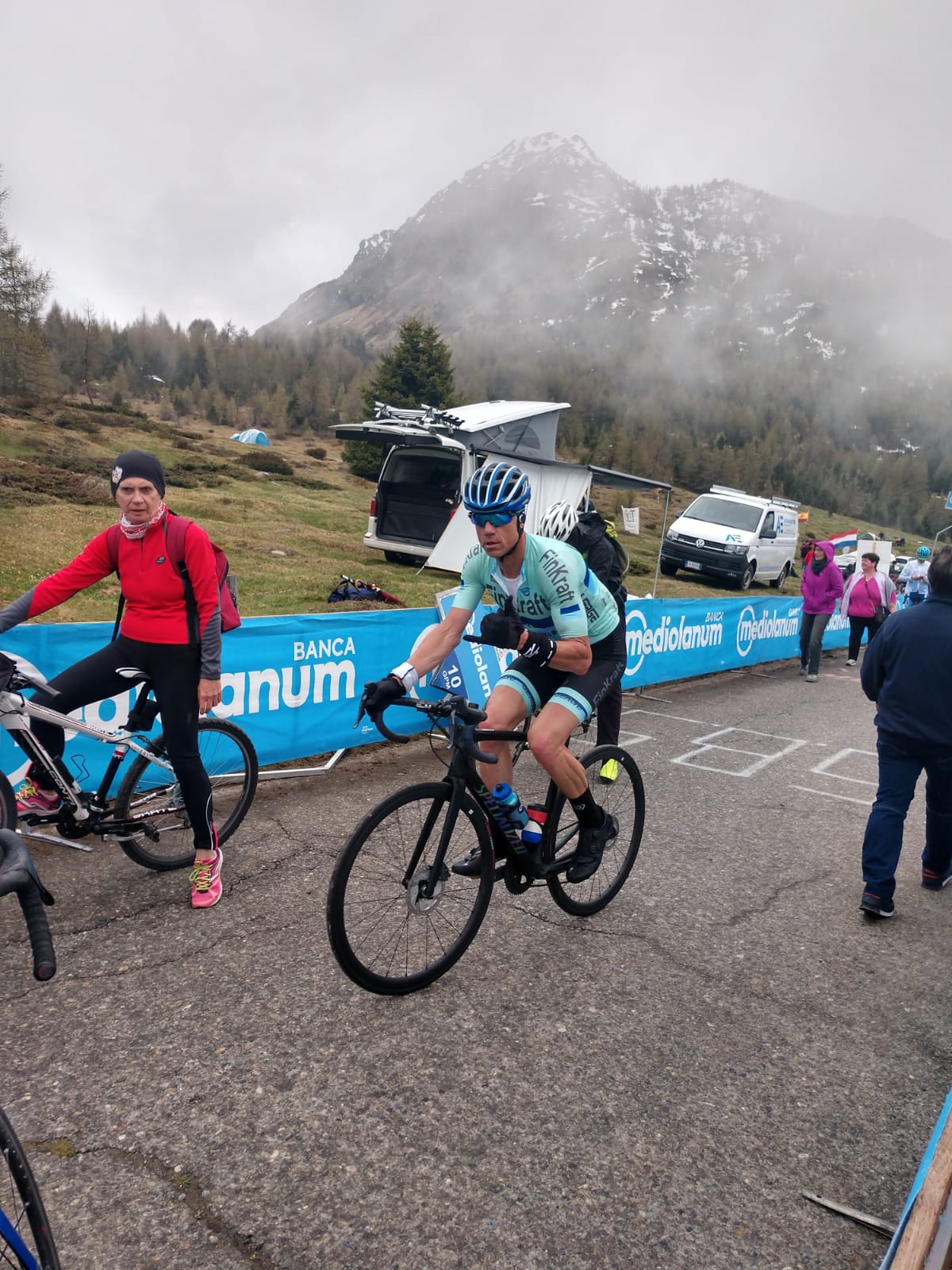 Queen Stage of the Giro d'Italia Day . More rain in the forecast , but in the afternoon , so we ride in the morning and the Giro finishes in the rain.
Passo Gavia is cancelled due to too much snow and a potential avalanche risk, but Mortirolo is still on the menu. The Giro Stage 16 will come right by the hotel where we are staying and go up Mortirlo from Mazzo right down the road. Plan is to ride the Mortirlo early and go down the other side to Edolo and then back to our hotel via Aprica. Nice loop and our goal was to make it back to Mortirolo and watch the race there in the afternoon.
We had to resort to plan " B" though . We made it to the top of Mortirolo , but the van did not. The Giro organizers closed the road super early and the van had to go up in the Santa Christina side which was blocked by snow the last couple of klicks. Once we figured out the plan to meet up with Stefano and enjoyed the zima coppi of Mortirolo a few minutes we rode along the ridge to meet up with Stefano.
A little bit of an adventure with the snow and a mistake not to carry warm clothing to the top on our own. All good though and  we met Stefano with the van and got some jackets on and headed down the road the Baby Giro used this passed year and also Giro Rosa ( women's giro ) has used.
A very small almost forest road , so tricky but a very cool way to get back to Aprica .
From there on it was a breeze down back to Tirano right on the giro route with closed roads. We decided to stay on the hill out of Tirano right before the Hotel and watch the Giro come by. Great spot and close to the hotel so as soon as they passed it started to rain and we were watching them on TV , a very smart decision on our part.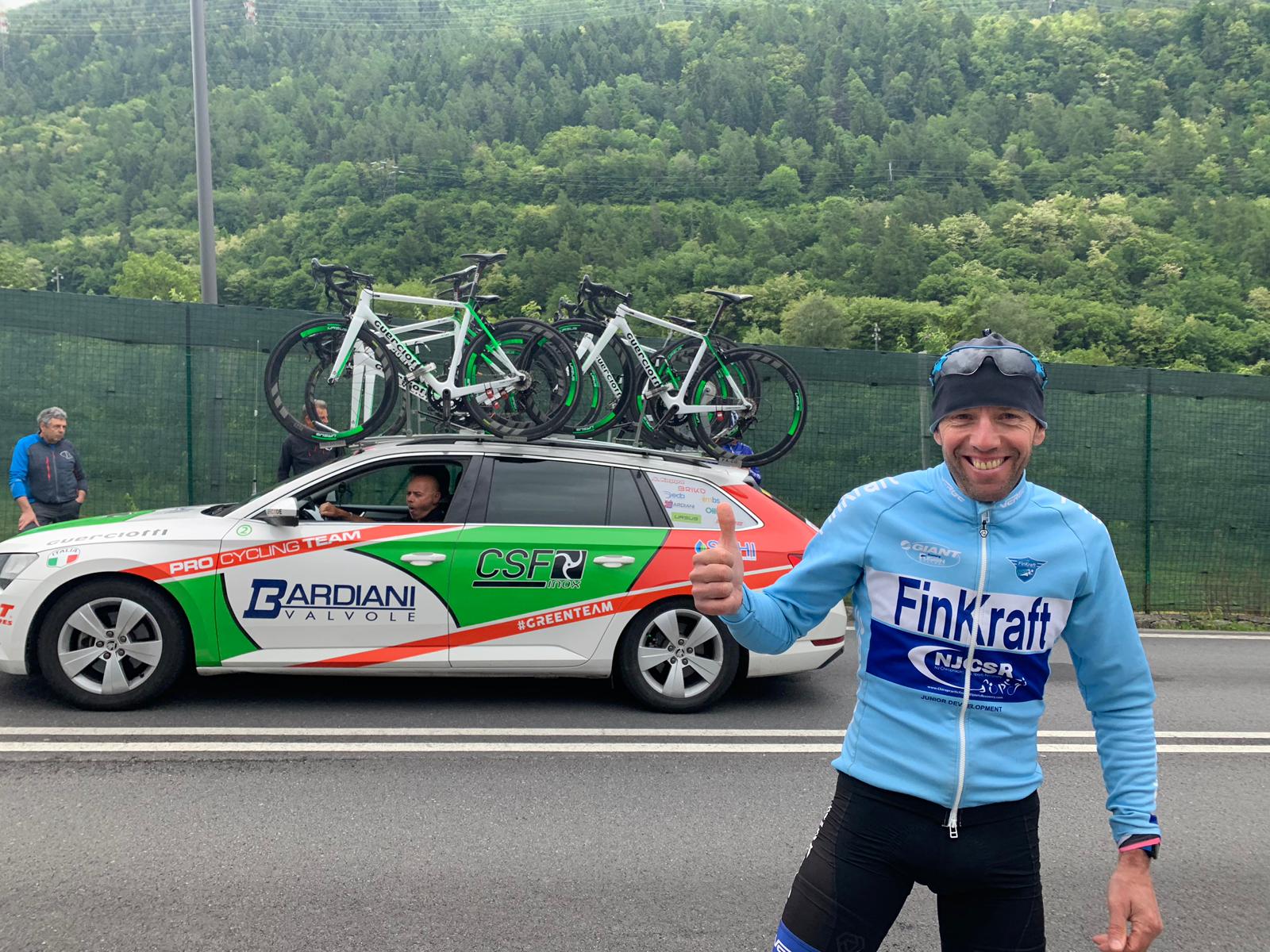 The plan worked out perfectly after all. Same days we are lucky , some days it takes some logistics and adjustments on the road to make things go smooth. I have the experience with this , but always a challenge and that's what makes it so fun and often create great memories.