After spending the night at Iseo , modern hotel and a fancy dinner near by we are good to go on this Friday morning . Perfect weather and first part is a nice ride along side the lake . Not much traffic and nice roads with amazing scenery. Not a super long ride back home ( Cascina Belvedi ) but still a ride and a few climbs in the way .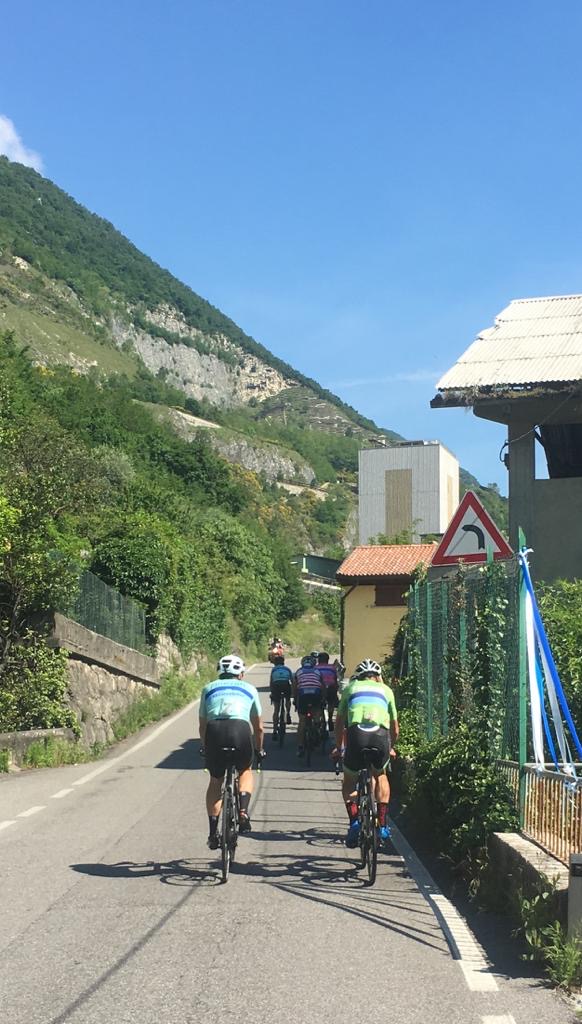 I am pretty familiar with these roads as well and this is where Stefano rides frequently, so we are taking an extra special route up Passo Ganda and then a quick coffee and snack in Selvino. Then down to Zogno and one more treat at the Gelatto Place by the Salvibikestore .
Everyone is definitely a little toast and we are really happy to be back early. We now have a chance to relax and have a great dinner. This mini tour is an experience I always try to give the guys and let them get the feel for doing a stage each day and sleeping in a different place for a few nights , imagine doing this for 3 weeks living out of a suit case and racing every day.
2 more days of camp and the weather forecast looks perfect , looking forward to doing some local roads around the area , some pretty cool roads on tap for the next two days. I am glad to be home at Cascina Belvedi.
Roger@FinKraft
www.finkraftcoaching.com