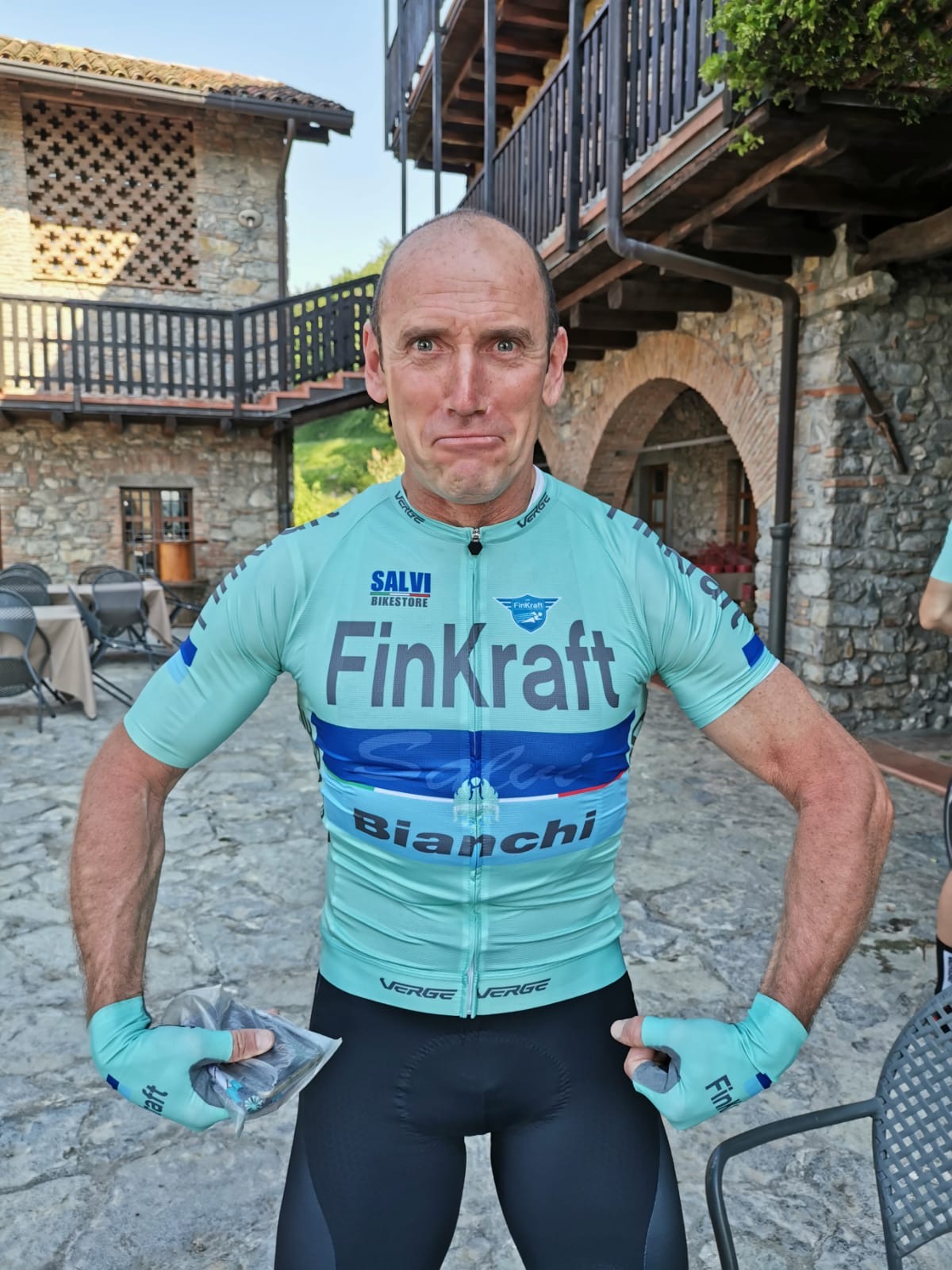 Final Day in the Saddle on Italian Roads . Lets make it short and sweet they said . A few local riders join us and we set out . Roncola first , a staple climb with the locals and always a go to on my camp . These are big climbs to our standards , but not long and very scenic overlooking the valleys near Bergamo.
Many pros train here and the bar is set pretty high on all Strava KOM's if you go down the list. Today its also bike return day at Salvi Bikestore , so the route is planned accordingly. Once crested the Roncola we ride along the ridge towards Valsecca and down into Mazzoleni and Sant'Omobono where Paolo Zanoni is from and his parents live still . A really cool area and very beautiful overlooking the valley. Due some miscommunication and the group a little spread out it was not possible to stop and say hello which we usually do most years in various ways to pay contribute to my friend Paolo. Next little hill up to Berbenno is also a regular Giro route and a short stop at the top to take some photos and fill our bottles. This is sometimes our first ride of the camp in reverse and now it happens to be our last with a little twist at the end . A new road for me and the camp , up of course !
San Antonio Abbandonato, Mamma Mia its steep . Beautiful road to above Zogno . There is always a Bar/Cafe on every top it seems , why not have a coffee and a few pastries , I think well deserved. Pretty cool descent right into Zogno by the bikestore , would not be a bad way to go up this way either one day in the future .
Time to return the bikes and settle up and a car ride ride back to Cascina, part of the logistics and the plan . We are done and everything went relatively smooth. One more night at Cascina Belvedi . Big dinner outside on a beautiful Italian  night..  a perfect ending to the 2019 FinKraft Italy/Giro Cycling Camp.
Thank You everyone who was part of this year's adventure , riders , staff and sponsors, you all make these kind of adventures possible and really makes life long memories for all of us. Grazie Mille .
Roger@FinKraft
www.finkraftcoaching.com