Hi , Back in NJ and a rainy day , so perfect time to catch up on some 'blogging "
A month ago it was that time of the year again , Training Camp time.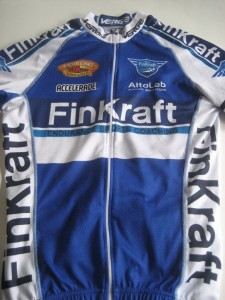 The weather back home on the East Coast had been terrible this winter and riding out doors has not been an option for most of us . I always look forward to the AZ Camp , it is pure and very straight forward training and all about building a solid base for the season to come .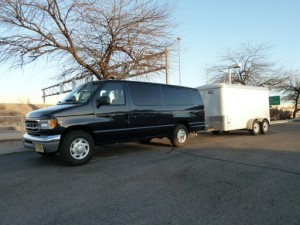 There is a lot of planning and work that goes into this camp way before I jump in the van ( which is a nice new addition to the Finkraft Enterprise-:)) and make the 2500 miles trip out to Tucson. To ensure this is a Pro camp with as much support as possible from various companies that has anything to do with being able to ride for 30 hours in one week is not easy these days.
All this would not be possible with out a lot of support from a lot of people , specially my wife Kimberly.
This year Kim's dad Gerald and my daughter Finley got to experience the camp as well and it was just nice to have a family atmosphere during these 3 weeks .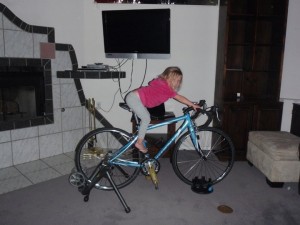 Finley is here demonstration how to ride the Power Cranks , not easy but a very a good training tool for sure, something to put on your wish list if you do not already have a pair. It was great feeling having these guys around at the camp the whole time this year .
Robert and Alessandro where at my side the whole camp and kept everything running smooth with the rides and any mechanical issues we had . Setting up and tiering down the camp is another job and a half and without these guys it would not be possible. At our camp everybody is kind of a family and besides us working even the clients helps out and it is just an amazing team feeling each week . Thank you all !!
We were able to get Accelerade, Zym ,Honey Stinger and GU as our sports nutrition companies , but we at FinKraft also have to add a ton more ride food to the list , something that I would like to build on in the future and secure more sports nutrition sponsors .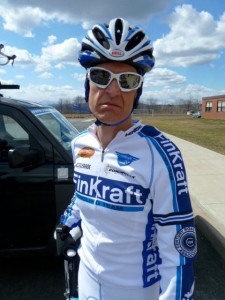 Thanks to Andreas relentless work trying to get companies supporting the camp, we were able to have a whole host of sport related products at display and to our use these three weeks .
We can not live on sports food , so the regular meals are very important to keep the guys going day after day . Barilla pasta is a life saver for this camp , what is a cyclists favorite food ? Pasta , right !!
To have them as a sponsor for the camp is a privilege for the camp and could not be replaced by anything else . My wife Kim is the chef at the camp and I think her doing the shopping , planning the meals for each day so well really makes this camp a success .
Wasa , an other Scandinavian product I grew up on for lunch .The meals are something each rider remembers the most when they go home and me leading the rides and making sure the training is great seems secondary -:) .
Then we have our Primare Oatmeal Company; Country Choice Organic. This a our conclusive breakfast source , what an incredible product , I can not say enough about what kind of fuel this company provides us with . The selection is amazing , steelcut, quicksteel and instant oatmeal an oatmeal for every occasion. I have used this product now for years and I do not start a race or ride without a Country Choice Organic meal in my stomach .
Besides the breakfast food from Country Choice they are providing us with the Oatmeal on the Run bars which are a staple food on the rides in addition to Fit Kids snack food and the Organic cookies . I can not say enough about how great this company is , if you see these products in a store , they will be worth every Pennie and you will see what I am talking about .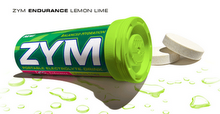 When it is hot out there ( in the 80's a lot of the days in AZ this year) or when you are riding in general you loose a lot of electrolytes , so we have ZYM in addition to Accelerade and GU . A great addition to the drinks on the bike and when we refill bottles on the road , just drop a tab in the bottle and you are good to go .
I love these for both racing and training and you can even get the Catapult with 100 mg of caffeine , now that is a boost!!
When the sun is bright , electrolytes are not the only thing you loose , Kiss My Face was the skin saver and protector every day and their product is all natural , something that might be worth using the rest of the summer as well when it gets nice back home , they have SunBlock and a lot of other products as well for everybody.
Honey Stinger also came on board late in the game and the gels were a big hit on the camp , who does not love honey !!! Check their web site out , some delicious waffles on the menu at this company!
Dynamic Foot Systems is a company run by the famous Bill Peterson . Just unbelievable knowledge and experience when it comes to orthotics and bike fitting. Bill has 35 years of experience working with pro cyclist including Lance and other well known cyclists. To be able to meet and have a precision fitting and evaluation done by Bill is an honor and for us at the FinKraft camp to be able to do this while in Tucson each week is such an valuable asset to this Camp . Thank you Bill and stay Strong , our prayers are with you to get healthy again.
Speaking of fitting ; SMP saddles are interesting and well worth a try . We had a nice selection at the camp and this was the perfect time to try new things . Later you can then decide what works and what does not when get back home and start racing , that goes for everything you experienced at the camp .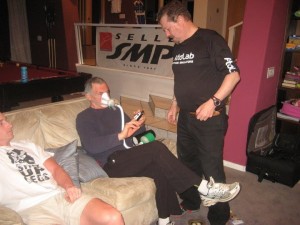 Someone I have known now for quite some time is Andrew Backhaus . He introduced me to an altitude simulator product called Altolab and he has been coming to our camp the past couple of years and demostated what this device does and what the benefits are for us cyclists. Andrew also carries Suunto and Finish company that are pretty advanced in HR monitor technology just one field to mention. Andrew's presentations are very interesting and really cutting edge .
Keep it rolling , Thank you Jeff @ Schwalbe for hooking our camp and the FinKraft Cycling Team with these super fast tires.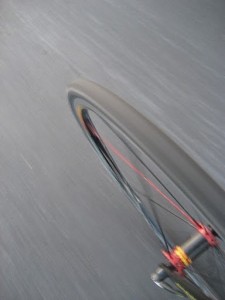 Last but not least I want thank Mark @ Westwood Cycle for supporting me and my racing in many ways , without Mark I would not have a bike to ride , at least not as 'Bling " as this one ! Limited adition Di2 Giant Advanced SL, it does not get much cooler than this rocket ship-:)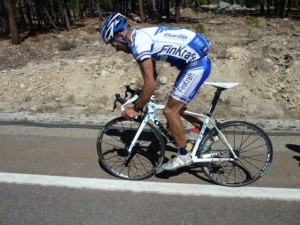 This blog was a little contribute to our sponsors at the camp and a big thank you to them helping us put this yearly event on . They support me and some of them also support the Finkraft Cycling Team through out the year . Italy/Giro camp is next and even we are in Italy you will see these names and products making that camp possible . If you were at the camp or you are interested in anything I mentioned here , you can get it from us here at FinKraft of course at a killer price -;)
Thanks and stay out of trouble !!!