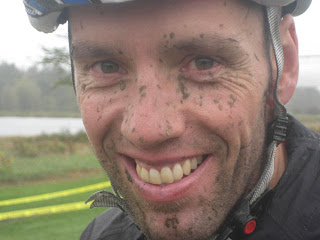 It has been a while; I think GMSR was the last time I wrote anything on my blog. I raced the Bear Mountain RR and Tour of Catskills and 10 crosses since then. Not to mention I driven about 5000 miles and stayed 15-20 nights in hotels and eaten good and bad food in a dozen different restaurants.

I am the 5th week into cross right now, I am finally starting to get things together and get the hang of things. A lot of new stuff this year. Thanks to Mark at Westwood Cycle, the Zipp 303 wheels + Griffo Challenge tires even though I have not gotten to use these things due to extream mud conditions every weekend and the Dugast Rhinos are getting the full use. A pair of 2010 Ridley X-Nights courtesy of John at QBP, the best ride you can only imagine in cross. Mark is the main source behind a lot of things like building the bikes and servicing the equipment in my racing both on the road and in cross with Allan's help of course. I do not know how many tires Allan has glued or bikes he has built this year. Bike racing is a very demanding sport of all levels and I would not achieve these results without Mark and Allan, I like to remind others and myself this fact every time I get on the bike.
Kurt at Verge came thru with the amazing looking stars and stripes skin suit, that are pretty much destroyed by now, it is like throwing your stuff into a pig pen and let the "hawgs" go wild ( great movie by the way) . You all know how I feel about the whole National thing, but it has all the sponsors on it and it looks cool as hell. Wore it for the first time at the Verge Series CX in RI, the skin suit even matches the bikes, I guess looks goes a long way after all! Last but not least, if you are looking to get a new pair of cross shoe, Shimano M310S moldable to your foot, light, firm and stiff like a road shoe – there is no power loss with this babies. Oh I forgot – Sports Balm , I am going threw the hot balm like almond butter ( my favorite food , as you know if you been around me long enough) .

First back to road racing. In one month 3 stage wins and overall at the GMSR, but also 3 second place , that is also fine with me , but there is one that still bugs me every day; Chris Thater Memorial crit! Probably the worst 2nd place I ever got in my bike-racing career. I lost $ 100.00 and a pair of Mavic wheels in a sprint that I should have won with my eyes closed. Totally my mistake and nobody else to blame, just waited to long and F…up big time! Then there is those 2nd places that I do not mind at all; Bear and a stage at the Tour of Catskills.

At the end of Sept, it felt like I just a 4 week training camp and could not been any more ready for CX, but the week before Green Mtn CX I got a stomach bug and even while up there my stomach was killing me, except on the bike, won both races and took the leaders Jersey for the first time ever in the New England World Cup.
Since then it has been ups and downs in that series, lost it in Gloucester and regained it in Rhode Island, lost it again to day in Maine and guess what regained it again the 2nd day in Maine and I still have it. The first day in Maine I almost got hypothermia from the pouring rain and upper 30's temps. I love CX, but sometimes there is a fine line "is it really a cross course or is it mountain biking? " I think that was the case on day one in New Gloucester, ME. The course was the same on Day 2 , but in reverse. This suited me better because the down hill became an up hill. The mud was even worse than the day before , but 60 degrees under blue skies was ideal and I managed to power away from the competition and take the win . This meant that the leaders jersey was mine again, so a good weekend after all.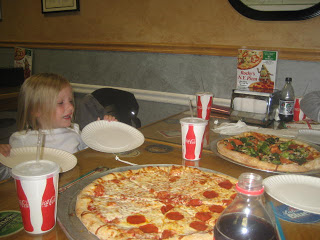 The best part of CX , when it is over!
The Mac series is not my priority this year, but I love those races as well and they are a little closer to home. The competition is not as deep either as Verge, but there is no guarantee that I will win the races there either. I love when you win a race that goes down to the wire all the way to the finish and that was the case last week in Wissahikon with Matt Krause. Better yet it was filmed by http://www.cyclingdirt.com plus an interview after, how pro is that?
I have been training pretty hard lately (maybe too hard?) something I like to do . The more I ride the better I usually race. When the engine is running hot during the week, the level of performance is much higher as well on the weekend. The problem is; do I get the proper recovery from the intense CX races and all the driving? My goal is to be good again in Dec and maybe in Jan, I know I can still lift my game from where I am riding right now and that is a good feeling. Winning as much as possible and of course the New England series would be great, but winning a big one at the end it was counts the most..